There just might be… Finally!
The markets are soaring, confidence is building and the snow is falling. Is this the positive news we've all been waiting for? Not only is a potential game-changing vaccine becoming imminently available, but the really exciting news from @GrantShapps today indicates that airport testing might just be one giant step closer.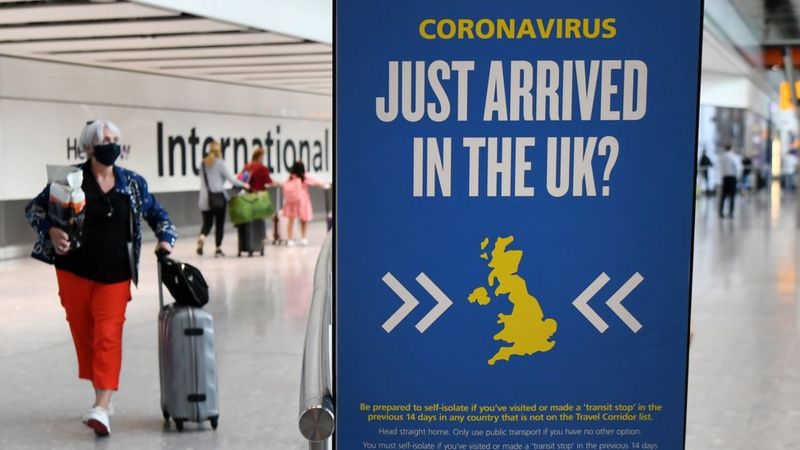 "We're Making Good Progress"
The UK is apparently making "good progress" towards being able to test people for coronavirus on arrival at airports. The Government is aiming to launch a testing programme after England's lockdown ends – currently due to be on 2nd December. Mr Shapps said the tests would allow for a "much reduced" self-isolation period or perhaps even quarantine-free travel entirely. This can only be great news for the huge amount of travel companies and airlines trying to weather this terrible Covid-19 storm.
Who Will Pay for the Tests?
It is looking increasingly likely that passengers will be required to pay for the tests, results for which will be available within just 20-30 minutes. It is not yet known though how much these tests might be. The private sector would provide single tests given to passengers as part of a "test & release" programme meaning there is no impact on the NHS. This should encourage many more people to book flights and holidays with confidence knowing there is an option that allows them to shorten self-isolation. It is also thought that the UK is looking to partner with other countries for self-isolation and testing options that could be carried out before departure.
Is this a moment for cautious celebration?
Let's hope so! This news of airport testing and the possibly even more exciting news of a suitable vaccine being found really is giving the travel industry a little spring in its step – its what we've all be waiting for and what we will hold onto in the hope that our industry can well and truly get back on its feet again. Bring travel back and bring on the Powder White 2020/21 Ski Season!!
Claire Freeland – Founder, Powder White Ltd – 09/11/20