DO YOU HAVE THE SKI BUG?
People all over the world have been infected by a highly contagious winter bug developed from the environment of the mountain.
We have noticed our guests coming back from their holiday with the following symptoms… Read below to see if you have the ski bug.
Be warned. These images may cause you to smile and a butterfly sensation in the lower gut…
For emergency bookings, please call +4420 8877 8888
1.Addiction
Nearly all will become addicted to the white stuff. Click, to read where the best powder spots in the Alps are.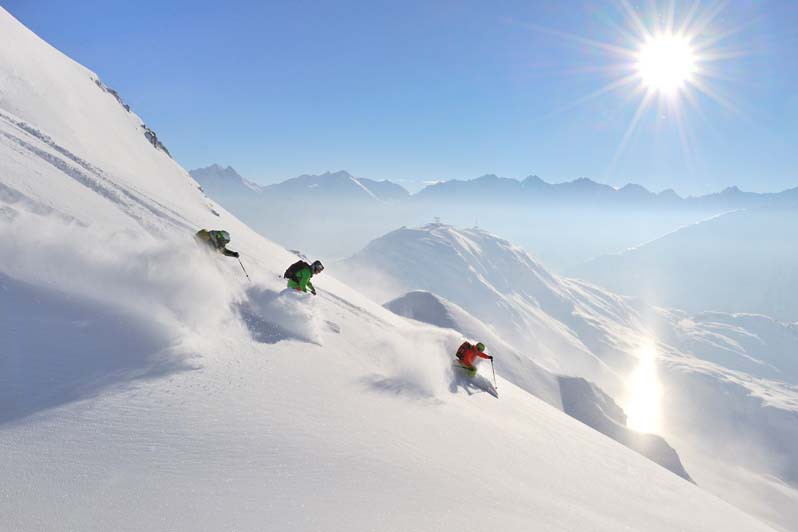 2. Screaming
You can hear those who have become highly addicted to the snow.
CAUTION! You may find the sound coming from this individual (Léo Taillefer) very unusual to normal working life.
3. Relaxation
After a day of screaming, they return to their accommodation and their bodies hit a state of relaxation… for some reason.
4. Overindulgence
During their state of relaxation, everyone overindulges in food and beverages (wine being the biggest factor).
5. Hypnotise
These views, in particular, can become highly hypnotising. Morning, day and night!
7. Jaw lock
Their jaws lock up and stay in this position all week. However, when they return to the working environment, it dramatically reverses 🙁
8. Boredom
This is a huge problem for anyone who can't ski or snowboard.
Even for the poor children
9. Losing Sense of Direction
Individuals will hike to discover steeper and deeper conditions. We are still unable to explain this behaviour…
10. Repeated addition
At Powder White, we see a high repetition of previous and new guests going to the alps. This is when we know if you have the ski bug!
Symptoms can identify once the individual has booked a ski holiday but more so when they get a discounted offer
If you would like more assistance or accommodation advice, please don't hesitate to get in touch with one of our holiday experts or simply search our website below!