The Best Chamonix Apres Ski Bars
Posted by George Biffen
Last updated on October 28th, 2017 at 01:04 am
Chamonix offers a lively and enjoyable range of bars and clubs for all needs. From the wild table, top dancing bars to the lounge around and open fire bars.
Most have a fantastic atmosphere, being full every afternoon and evening with locals and holiday makers enjoying a well-earned drink.
If you have any questions or require further information about where to party then please do call our friendly team on +44 (0) 20 8877 8887 and we will be more than happy to help you.
Chambre Neuf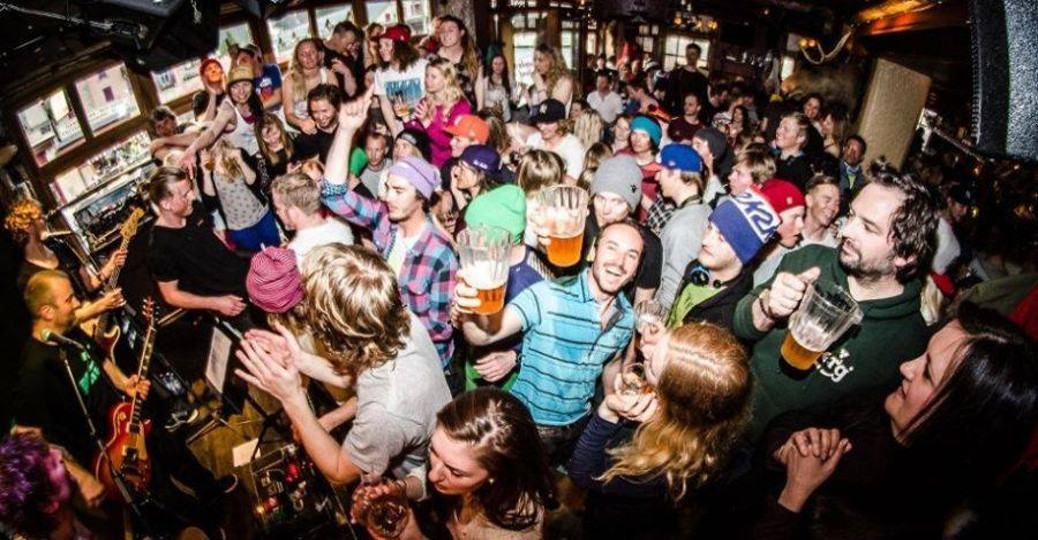 The only place to be for après in Cham, No Limits, the Swedish cover band have played there 6 nights a week (with the occasional change in the lineup) for as long as anyone can remember and everyone still comes back for more.
Expect table dancing, chants of 'we are Chamonix' and lots of sweat. We advise you change out of ski gear first.
Bar D'up
Aussie bar vibes, from the outside (and inside) it feels very much like a shed, but Aussie vibes are also loose vibes so it promises to be a good night.
The Pub
Does what it says on the tin. The best place to go in Cham if there's sport on, although get there early to grab a seat.
L'Amnesia
The name says it all really. Open 1h-6h it is Chamonix's most popular night club.
As is typical in French night clubs, make sure you make the most of the bars beforehand, or you may end up spending close to a tenner on a bottle of beer.
Le Tof
If you're a fan of ABBA and lively music this one for you.
Chamonix's gay bar (in the least traditional sense of the word) is where seasonnaires can usually be found, swinging around the pole until the early hours.
Monkey
Great tunes and happy hours from 16h-18h on beer and wine and 22h-23h on cocktails. Seasonnaire parties monthly and they are not lying with the tag line 'v generous bar tenders'. Also, don't miss their Taco Tuesday.
If you would like more assistance or accommodation advice, please don't hesitate to get in touch with one of our holiday experts below.
* These fields are required.