Chamonix Resort History
Posted by George Biffen
Last updated on September 14th, 2017 at 01:14 pm
In 1741 two Englishmen, Windham and Pococke, discovered the 'Chamouny' valley and its glaciers.
Their expedition was met by a rural population of mountain farmers, and a humble monastery.
This community lived off animal husbandry and a sparse harvest of oats and rye.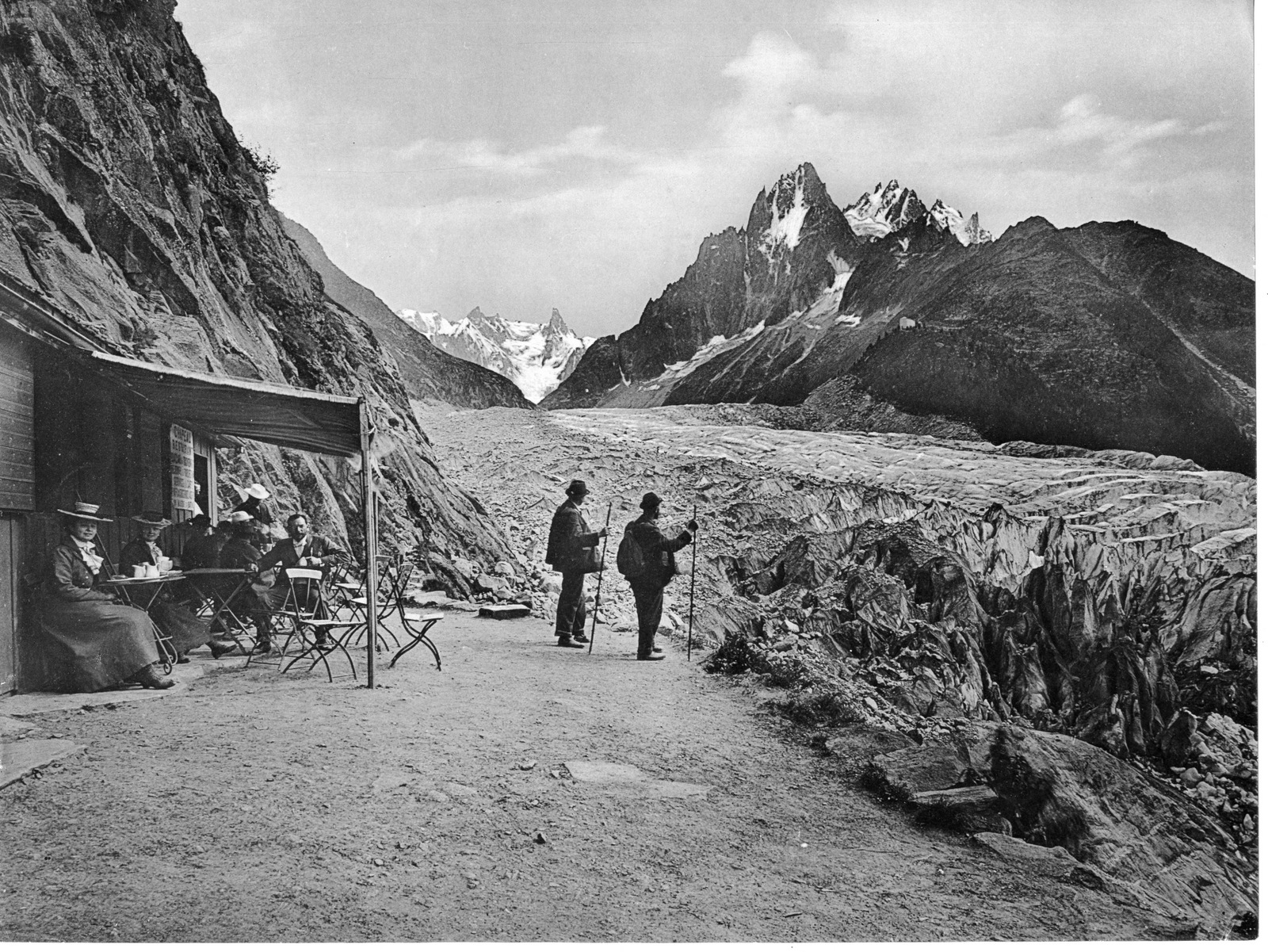 Windham and Pococke explored the valley and visited the Mer de Glace (Sea of Ice).
The stories of their exploits, published in literary journals throughout Europe, started a craze to find out more about Chamonix.
In July 1901, the railway line that passes through the Chamonix valley was inaugurated. This opened the town to winter visitors.
The first ever Winter Olympics in Chamonix in 1924.
The cable-cars of Planpraz (2200m) and Le Brévent (2525m) were completed by 1928 and 1930 respectively allowing access to the mountain-tops by 'suspended trains'.
In 1953 a project which would reveal the last secrets of Mont Blanc began – the Tunnel du Mont Blanc through to Italy – which was finally completed in 1965.
With the construction of the Autoroute Blanche completed just before this, Chamonix was now firmly established on the European road network.
The last great expanse of the valley that remained to be conquered was Les Grands Montets (3300m).
Work started in the area in 1961 and it was opened in 1963 creating a ski area with more than 2200m descent.