Discover the best Verbier non ski activities
Verbier is one of the world's cult resorts, whether you are a powder seeker or a non-skier Verbier has something to offer everyone.
There is a great selection of shops and boutiques, and also a range of non-skiing activities which also include an excellent sports centre, hiking trails, ice rink, husky sledging, paragliding and not forgetting the many bars and restaurants that Verbier has to offer.
If you would like further details on any of the activities please do call our UK Operations team on +44 (0) 208 877 8887 and we will be more than happy to help. If you are staying in a hotel in Verbier, please check with reception for discounts on local activities and excursions.
Swimming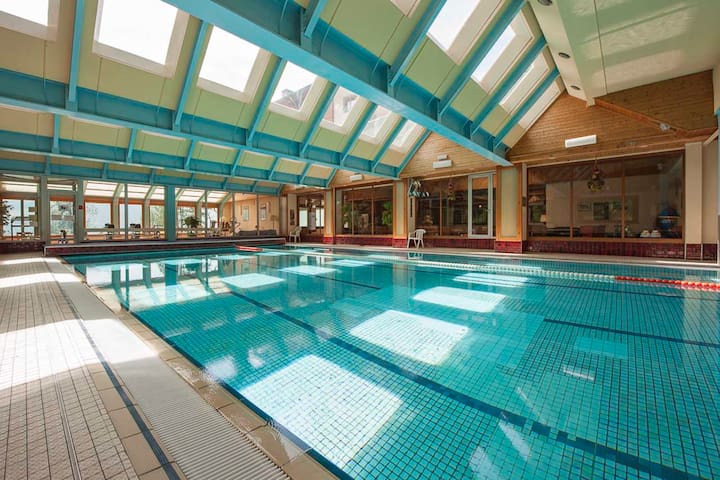 If you are looking to relax after a long hard day skiing then why not head to one of Verbier's many swimming pools.
Verbier Sports Centre has a heated pool. There is also a sauna and Turkish steam bath.
Located at the Centre Sportif, It is a 15-20 minute walk from the Place Centrale, or take one of the regular Patier buses that stop outside the Medran Chairlift.
Spa and Beauty Treatment 
If you are looking for a massage in preparation for your day's skiing or if you simply want a beauty treatment to feel spoilt, the hotel Nevai has a brilliant spa complex available to the general public.
Not only do they have a sauna, hamman but they also offer a wide variety of beauty treatments including facials, deep tissue massage and aroma stone therapy.
The newly opened W Hotel has what we have been told is an amazing swimming pool and wellness centre.
Access for a day starts at 60CHF per person.
Snow Shoeing and Hiking
Non-skiers do not have to miss out on all the beauty of the Swiss mountains, there are a number of activities that take you deep into the peaceful and stunning scenery of the Swiss Alps.
There are 25km of walking trails to be explored for all of you who do not wish to hit the slopes, you do not need anything apart from some sturdy boots.
So why not take the time to admire the snow-covered mountains which surround you.
Husky Ride
Husky sledging is an enchanting way to discover the alpine domain of Verbier.
You simply sit back and take in the stunning mountain scenery whilst a pack of huskies guide you.
Dominique Decombaz (world vice-champion Musher) is offering a service which enables you to glide with Huskies between Les Ruinettes and La Chaux.
45 Minutes (Verbier) – A short ride with the dogs. price starts at 160CHF per person.
Half Day (Verbier) – 7 km ride which includes an introduction to dog sledding and a raclette lunch. price starts at 310CHF per person.
Full Day (Lourtier) – 20 km ride which includes the above and a lesson on how to interact with the dogs. Price starts at 420CHF per person.
N.B. you will need to be in good physical condition as it is a lot of work! (max weight 100kg)
Sledging 
Sledging isn't just for the children it is for all those big kids out there too.
If you are going to give the 10km toboggan run in the Savoleyres you may need the fearlessness of an 8-year-old.
Out of all the activities in Verbier, this is the one where you are likely to pick up some bruises, it may be a good idea to wear your helmet and goggles!
Expect to be full of adrenaline by the end, and ready for a Vin Chaud or Hot Choccie!
Heliskiing/Boarding Adventures
Heli-skiing is the art of mixing the absolute pleasure of panoramic helicopter flight with the unique sensation of creating your own designs on Verbiers untracked slopes.
Fly over the snow-capped mountain tops, glaciers and alpine forest of the Swiss Alps.
Heliskiing isn't legal in France so lots of people cross the border to have a go, so to avoid disappointment book in advance.
Price per person: base 5 persons CHF 450. Group heli-ski for individual participants CHF 480.
The flight and location for the outing will depend on the weather and snow conditions.
Cinema 
The cinema in Verbier is a great option for a rainy day.
Rather than being a large 'multi-plex' Verbier cinema is probably best described as more of an art-house establishment with a welcoming café-lounge and a charming ambience.
Discover the best ski runs, accommodation and key information about Verbier here.
If you would like more assistance or accommodation advice, please don't hesitate to get in touch with one of our holiday experts.